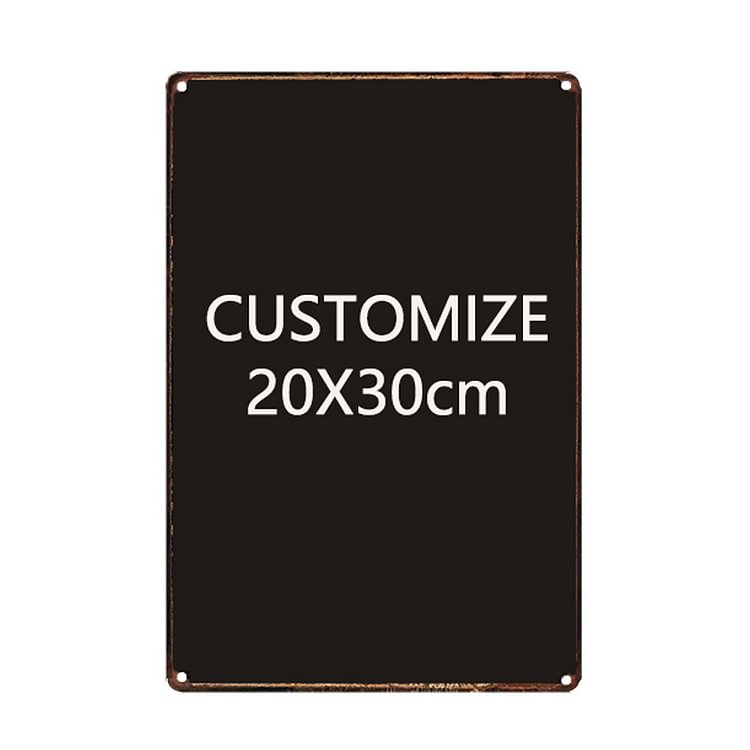 Specifications:
Type: Vintage Metal Poster
Material: Metal/Wood
Size 1: 15 x 30 cm/6*12inches
Size 2: 20x 30 cm/8*12inches

Size 3: 30 x 40 cm/16*12inches
Size 4: 30 x 30 cm/12*12inches (Round)
Size 5: 30 x 30 cm/12*12inches (
Shield
)




Packaging Material: Foam Board + Packing Bags


EASY STEPS TO CUSTOMIZE:
Step 1. Click or tap "Upload Image" to begin looking for the image you'd like to use. Make sure to use high-quality photos because low-quality photos may yield poor results.
Step 2. Select your desired size. The bigger the canvas size, the less detail is lost, so we highly recommend you choose a larger size to guarantee the best result.
Step 3. Verify your image is uploaded correctly by checking to see if there's a file attached to your order. If all looks good, hit "Add To Cart."
Step 4. Proceed to checkout as usual. You're all set! If you wanna be extra sure everything went through okay, you can click or tap the image link attached to your order to download and verify the image as we have it on our end.

Features:
1. Metal material, not easy to damage;
2. Spray painting process, longer preservation than paper posters;
3. Retro style, high-end and beautiful;
4. Suitable as a gift for friends, children, family, customers...
Package Included:
1PC x Metal Tin Sign