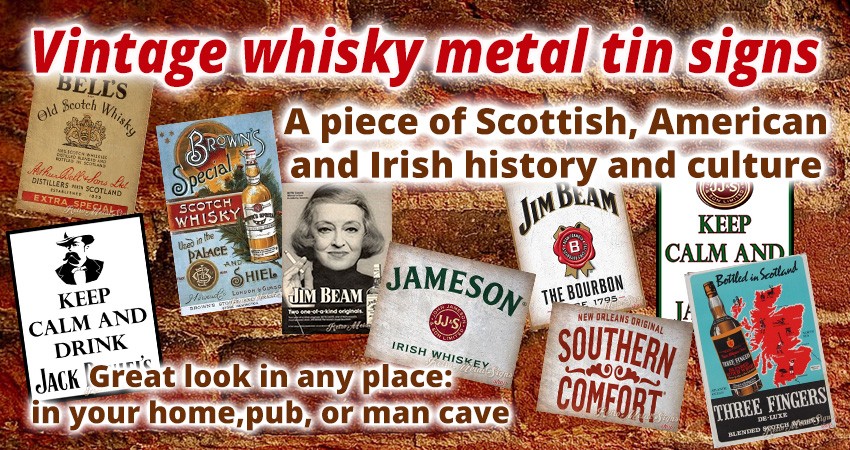 In our online shop you can choose from our collection of vintage whisky metal tin signs showing different brands and available in many sizes as well as colours. On our stock you will find whisky metal tin posters that are ideal for each potential Client - whisky fans, club and restaurant owners and anyone who wants to have a unique metal sign on the wal in the room or in the garage. All our products are available for affordable prices and feature quality materials. Our decorative whisky signs include Jameson, Brown's Special, Jim Beam, Bell's and many other advertising signs with alcoholic drinks on them. All of these can easily be fitted on the wall.
In our Retro Metal Signs Shop we stock collection of vintage whiskey metal tin signs. Our collection of whiskey decorative metal signs includes, pub , bar, restaurant man cave tin signs and many other metal advertising vintage alcohol signs that can easily be fitted on the wall. Manufactured from top quality aluminum that ensures years-long durability and great look in any place in your home pub or man cave
At our online store we offer our Clients ready-made products along with fully-customisable whisky metal tin signs. If you need a stylish, retro and quality signage to effectively decorate your room, garage, or any other place - we stock affordable and unique products that express a truly whisky expert feeling and look great in each interior as well as outside.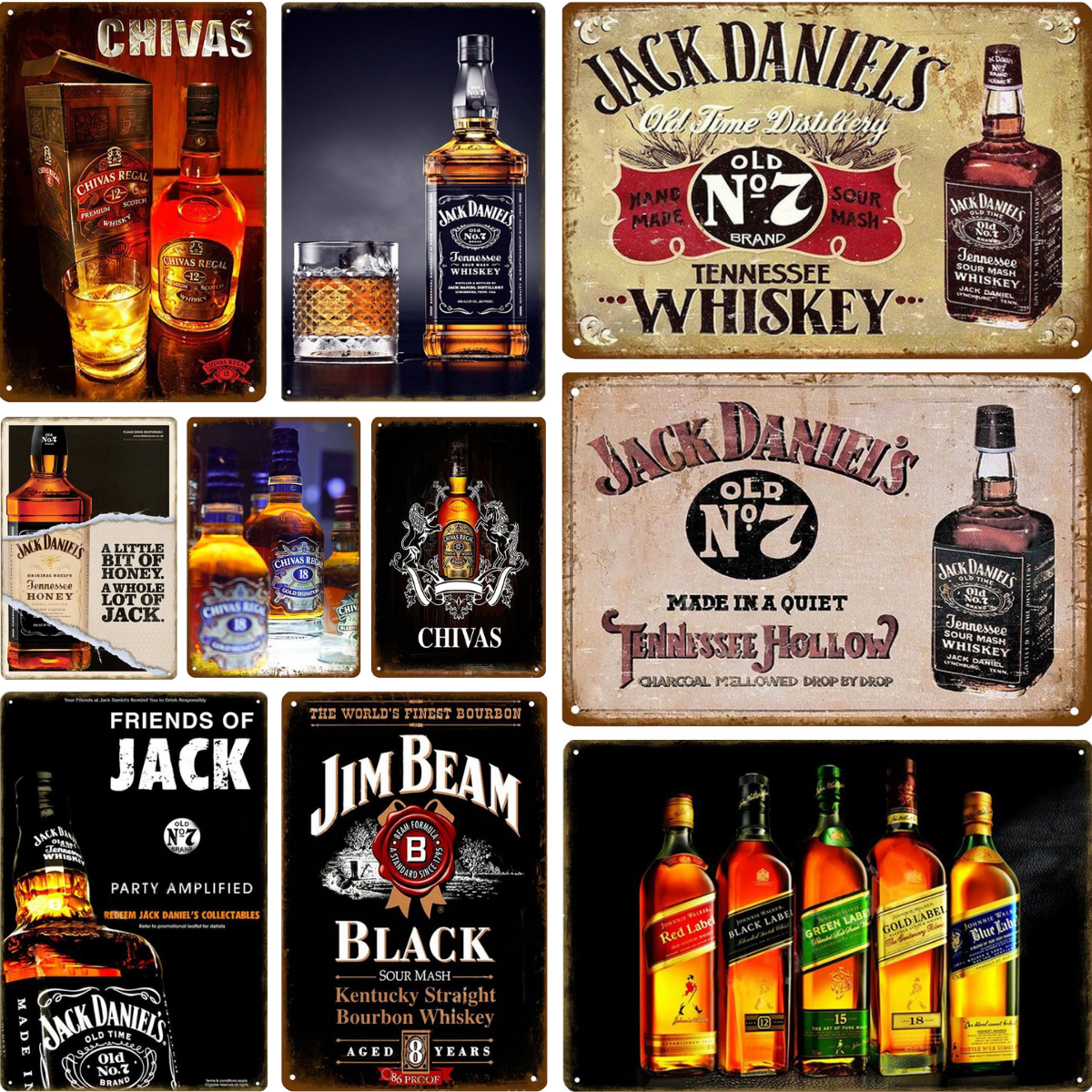 Why choose our retro whiskey tin signs?

They are affordable
They inspire and enrich interiors
They are stylish
They help express what you feel and what you like
All our retro whisky tin signs are manufactured from a top quality metal which guarantees long time durability and classic look. They are reproductions that bring nostalgy to collectors and anyone interested not only in whisky, but also in the Irish, American, Scottish history of alcohol production.

Our vintage whisky plaques are an excellent gift

It doesn't matter for whom you buy the sign - for your schoolfriend, your boss, the owner of a club, or restaurant. Our metal tin signs also fit pefectly room walls, doors, etc.
Whiskey Metal Tin Signs We Sold
Our whisky can signs are a great addition to any bar, pub or men's cave. Grab our unique and rare Jameson, Jim Beam or Bell Metal Tin Sign Posters - check out our range and choose what you want.