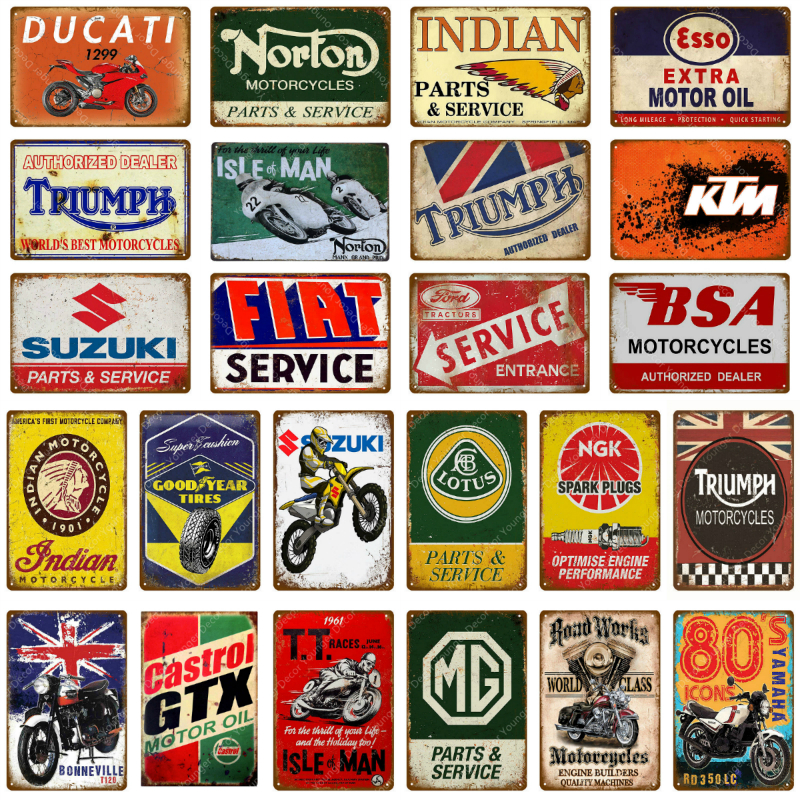 In our shop you'll find a rich and varied collection of metal tin car signs - lots of design choices, sizes, colours, custom texts and picture motives guarantee that each of our potential Clients will be able to choose the sign they want. We stock metal tin plaques that will identify a true VW, Opel, Audi, SAAB, Volvo, or any other car brand maniac. You can buy them for affordable rates.
At our online store we offer our Clients ready-made products along with fully-customisable tin car posters. If you need a stylish, retro and quality car signage to effectively decorate your room, garage, or any other place - we stock affordable and unique products that express a truly car-devoted feeling and look great in each interior as well as outside.
Why Choose Our Vintage Car Tin Signs?
They are affordable
They inspire and enrich interiors
They are stylish
They help express what you feel and what you like

We offer a range of products that meet the needs of every customer - both personal and business customers. Our metallic tin car brand posters look great in authorized auto service garages, auto repair shops, home interiors, walls, doors and all other places. To ensure that our services provide maximum convenience to our customers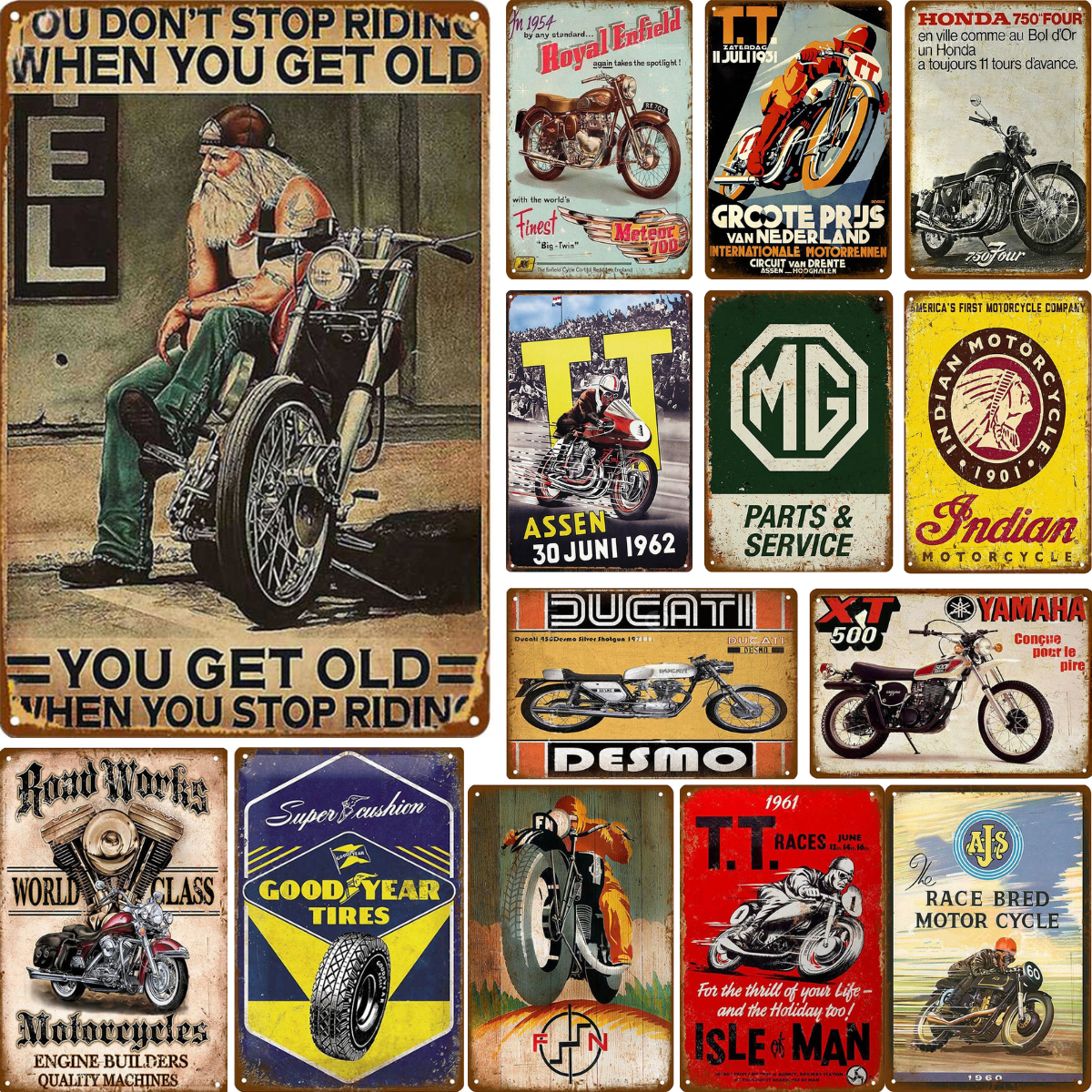 Our metal tin car plaques are an excellent gift for anyone who loves cars

It doesn't matter for whom you buy the sign - for your schoolfriend, your boss, the owner of a restaurant, or a child. Our metal tin signs fit pefectly to car parts shops, car service garages, restaurants, bars, but also on the room walls, doors, etc. They provide especially useful and effective in advertising all types of car parts shops, tyre fitting garages, car respray and car body repair garages, etc.
Vintage travel metal tin signs we have for sale
Tak a while and browse through our collection of various vehicle metal signs and choose the one that suits you best. Audi, Mercedes, Rover, Opel, Alfa Romeoand many other metal signs and posters create a unique and quite extensive collection from which anyone can choose the desired product.